Cascade Laser now offers repair services for many DPSS (diode pumped solid state) laser systems. We have a great deal of experience with JDSU/Lightwave Lasers, Coherent Lasers, ESI, and Spectra Physics Lasers. We have also been successful with repairing diode pumped laser heads and diode packs manufactured by Electrox, Foba, and GSI Lumonics. We are expanding our capabilities all the time, so if you don't see your laser in our list, please inquire. There's a good chance we can help you!
Most lasers we repair are Nd:YAG and Vanadate lasers, which can operate at 1064nm, 1321nm, 1343nm, 532nm, and 355nm wavelengths. We can also repair some Nd:YLF lasers with wavelengths ranging from 1047nm to 1053nm. We repair both end pumped and side pumped lasers, including direct and fiber coupled configurations. Our facility is well equipped for handling critical optical assemblies including laser rods, LBO and BBO crystals, Q Switches, and more. We have a very clean repair lab designed to minimize dust and particulate matter in the air. We also have two clean benches for assembly of critical optical assemblies like laser rod assemblies, SHG & THG crystal assemblies, and Q Switches.
We have test equipment and tooling necessary to test all aspects of DPSS laser performance including several Laser Power Meters & Detectors, Optical Spectrum Analyzers, a Beam Scan, a Mode Master, Pulse Detectors, IR Viewers, Laser Viewing Plates, and much more. We provide a detailed test report after each laser is repaired and we can even customize a test report that might better suit your needs/requirements.
Please find a summary below that shows some of the models we've worked on, including JDSU, Lightwave, Coherent, ESI, Spectra Physics, Electrox, Foba, and GSI Lumonics diode pumped lasers. The lasers are often used in applications such as MicroVia hole drilling, memory repair, silicon wafer marking, photo mask making, printed circuit board manufacturing, flex circuits, flat panel displays, 3D Printing, Laser Additive Manufacturing (LAM), touch screens, laser trimming, Stereolithography (SLA), Rapid Prototyping, and much more. These machines are manufactured by companies such as Orbotech, ESI (Electro Scientific Industries), GSI Lumonics, 3D Systems, LPKF, and New Wave.
JDSU & Lightwave Lasers
M210 Series, V03, V06, V10, Q302. Q304 laser rail and power supply repairs 110 Laser Heads and Power Supplies


Coherent
Avia Series Lasers 355-3000, 355-4500, 355-7000, 355-X, Coherent Evolution Series Lasers
Coherent Matrix Laser models 355-1-60, 355-.5-60, 355-1.5-70, and others.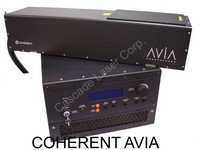 Lee Laser
Laser diode heads for Lee Laser models LDP-10. LDP-15, LDP-20, LDP-50, LDP-100, and LDP-200


ESI (Electro Scientific Industries)
Most diode pumped lasers in ESI laser processing machines. Common ESI systems models are 4210, 4300, 5100, 5150, 5200, 5230, 5330, and 5335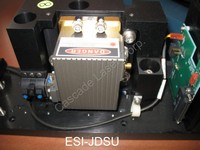 Spectra Physics
Laser diode modules for Spectra Physics power supplies including J20, J40, J80, T20, and T40 series. Repair of many Spectra Physics laser rails including Y70SC-106Q, Y70-106Q, BL8S Series, B355Q Series, BL6 Series, BL8 Series, Navigator Series, B head Series. Spectra Physics Empower Series Lasers Spectra Physics Vanguard Series Lasers


Electrox
Cobra Series Diode Laser packs


Foba
DP15 Diode Pumped laser heads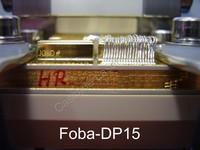 Quantronix (Excel)
Qsprey Series Lasers and Q Mark Marking Systems Harrier Series Laser


GSI Lumonics
Sigma 100 and Sigma 200 diode modules and flow cells. These items are generally used in GSI Lumonics Wafermark and Sigmaclean systems.
OEM P/Ns SS4UA361D or SS4UA571D for Sigma 100 diode module. OEM P/Ns SS4UA871D-00 or SS4UA581A-00 for Sigma 200 diode module.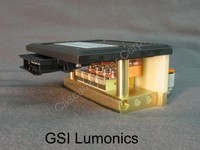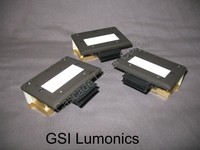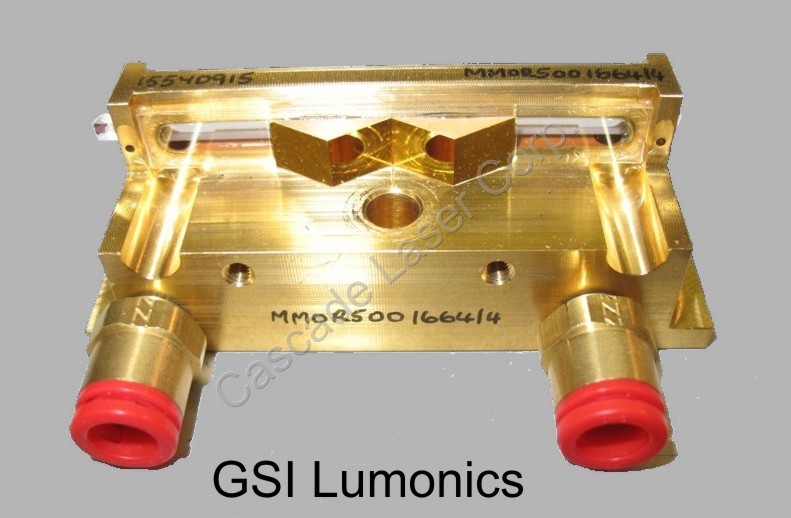 Please note that some of the company names listed above may be trade marked and protected by their respective owners. Cascade Laser Corp is not affiliated in any way with the companies mentioned above. We offer after-market repair for many brands of lasers.